WHERE: Lima, Cusco, The Sacred Valley, and Machu Picchu in Peru
WHEN: Friday November 25 - Sunday December 04, 2016
WHO: This Journey Is Open to Everyone!

Join us for the Journey of a lifetime! Spirit Journeys and Kontiki Tours offer you a magical exploration of Peru, including Lima, the mountain paradise of Machu Picchu, the ancient Incan Capital of Cusco, and the magical temples of the sacred Valley. We are also offering an extension to breathtakingly beautiful lake Titicaca, and an optional day trip to the Nazca lines!


---
Single Supplements, Extension and Optional Day Trip to Nazca Available on Registration Form!
The old stories tell of a time called the "Taripay Pacha," the age of meeting ourselves again, when Humanity will hear the call of our own hearts. Like the great golden Incan Sun-Disk, hidden deep in the stone of our fear, our hearts wait to be liberated and returned to the center of our lives. Only then will our hearts give us the gifts of Yanchay, clear-seeing, Munay, Love, and Llankay, the power to transform our lives, so that we might create lives of true Ayni, authentic and loving relationship, filled with reciprocity and harmony. The Taripay Pacha is now! Join us on a pilgrimage to the Andes, the Mystical Heart of the World! From the mountain paradise of Machu Picchu to the ancient cobblestones of Cusco, the heart of the Incan empire and the splendour of the traditional market at Pisac; from the towering peaks of the Andes to the rushing Urubamba river, the beauty, wonder, and excitement of Peru will live in your heart forever.


As we wonder at the artistic and scientific brilliance of pre-Columbian cultures, we will dive into the powerful spiritual teachings of the Andes. At every site, teachings, ceremonies, and spiritual practices will bring the wonders of Peru alive for you! We will recover the gifts of true purpose, unconditional love, inner wisdom. We will free our hearts from fear and shame, and learn the ways of Pachamama (Mother Earth), the sacred apus (mountains), Unu (water), Wayra (air) and Nina (fire), as we remember our relationship with all creation.

Spirit Journeys has been offering pilgrimages to Peru since 1996 and we continue to be amazed by the power and inspiration of its sacred sites. If you have the slightest draw to this part of the world, to explore the wonders here, or to reclaim your birthright as a human being in deep relationship with the living cosmos, we encourage you to come! We will laugh and play together, recovering the innocence of our own hearts, gathering memories that will last us a lifetime, and weaving relationships with these places, with each other, and with our own deepest truths, that will sustain us for a lifetime!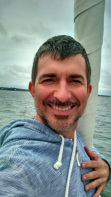 Hunter Flournoy is the director, lead facilitator and visionkeeper of the new Spirit Journeys. A heart-centered life coach, therapist, and spiritual healer, Hunter helps people of all genders and sexual orientations break free into more powerful, joyful lives through self-love, conscious breathing, and joyfully embodied spiritual practice. He is a certified Somatic Breath Therapist and a pioneer in the use of breathwork in trauma and addiction treatment, and his work integrates two decades as a licensed psychotherapist with twenty-five years of experience in the world's shamanic and mystical traditions, including the Buddhist, Sufi, Eastern Christian, Toltec, and Currandero traditions. Hunter offers individual sessions by phone and in person, retreats, ceremonies, and journeys around the world. To learn more about Hunter and his work, go to www.hunterflournoy.com.

---
Jorge Luis Delgado was, born in the highlands near Lake Titicaca, Peru. Jorge Luis is known worldwide as a knowledgeable guide and the Sacred Valley Highlands of the Andes. His knowledge encompasses the culture, traditions and spiritual heritage of vibrant Inca world. Jorge Luis is a "chacaruna," a person of the bridge, helping people connect with their spiritual self within their own traditions.
---
General Terms and Conditions: Trip Costs: For the Main Trip, Including Lima, Cusco, Sacred Valley and Machu Picchu; all Prices are based on a minimum enrollment of 10 people for the trip; if fewer than ten people enroll, an additional $200 a person fee will apply, due 70 days before departure: Full Price is $2,795/person for double occupancy;. Single occupancy rooms may be available for a supplemental fee of $500. Add 3.1% for Credit Card payments. For the Lake Titicaca Extension, based on an enrollment of 2-6 people: Full Price is $850 for the 5 Day/4 Night Program; single rooms may be available for an additional fee of $200; this may or may not include our night on Amantani island, when we stay in the houses of the villagers! For the Optional Day trip to the Nazca Lines: Full Price is $400. Schedule of Payments: A deposit of $500 is required to hold your reservation on or before July 28, 2016, (120 days prior to departure.) 50% of total trip balance is due on or before August 17, 2016 (100 days prior to departure.) Full payment is due on or before September 16, 2016, (70 days prior to departure.) An invoice for these amounts will be sent two weeks prior to payment due date. Please see Cancellations section of this document for amounts that are nonrefundable. Trip Includes: what is mentioned in the program, accommodation at 3 star hotels, and 2 nights in a 4 star hotel in Cusco, daily breakfast, one Transfer IN / OUT the day of arrival and departure for the whole group altogether, private transportation by bus during the excursions and the whole journey, round trip train to Machu Picchu, 2 Day Entrance fee only to Machu Picchu, plus the buses up/down, other entrance fees to other archaeological sites; specialized spiritual guides in Peru and in Bolivia (Jorge most of days in Peru), ceremonies; Domestic flight tickets Lima / Cusco ; Juliaca / Lima (it is important to make clear that price for domestic flight tickets can be increased due to conditions beyond our control, so, we will keep this quotation if names and passport numbers of passengers are sent 2.5 months away the beginning of the journey, since later than that, price can be higher. If the information of passengers is sent later than 2.5 month away the arrival of the group, then, if price comes up, we will have to add the difference in price the airlines are increasing, so, please keep this in mind). Trip Extension Includes: all services listed above, along with one night in the adobe houses of the islanders in Amantani, private boat to Amantani and Uros floating islands, and meals on Amantani Island. Optional Day Trip to Nazca Includes: Ground Transport to and from your hotel to the Nazca sites, flights over the Nazca lines, and admission fees for the Nazca sites. Trip does not include: Items not mentioned in the program, individual transfers to and from the airport for individuals arriving outside of group arrival times, meals other than breakfast daily, international flight tickets, travel insurance, personal items, tips, extras. Extension may not include Hunter's guiding services, depending on enrollment. Physical Preparations: I understand much of this trip will occur at high altitude (9,500 – 12,500 feet.) Since most of us do not live at this elevation, some preparation will be helpful to assist our bodies with this adjustment. Spirit Journeys and our guides will provide ample support for your well-­‐being during the trip but some groundwork on your part will be beneficial. I agree to consult with my medical practitioner to lay the ground work for a stress free trip. I also agree to begin a program of light physical exercise to be ready for the moderate levels climbing and hiking that are par to this journey. Assumption of All Risks and Release of Liability: I am voluntarily participating with knowledge that travel to remote areas and/or the foreign Countries involves numerous risks and dangers including, but not limited to: forces of nature; Civil unrest; terrorism; roads; trails; hotels; vehicles; boats or other means of conveyance which are not operated nor maintained to standards common in the United States; high altitude; accident or illness without access to means of rapid evacuation or availability of medical supplies; the adequacy of medical attention once provided; physical exertion for which I am not prepared; consumption of alcoholic beverages; or negligence on the part of Hunter Flournoy, Spirit Journeys or others. I acknowledge that the enjoyment and excitement of adventure travel is derived from the inherent risks incurred by travel and activity beyond the accepted safety of life at home or work and that these inherent risks contribute to such enjoyment and excitement, being a reason for my voluntary participation. As lawful consideration for being permitted by Hunter Flournoy and Spirit Journeys to participate on the journey listed above, I hereby accept any and all risks of illness, injury, death or emotional trauma. I hereby agree that I, my heirs, legal representatives or any member of my family will not make a claim or sue Hunter Flournoy, Spirit Journeys or any of its affiliated agents or employees for bodily injury, death, emotional trauma or property damage resulting from my participation in the journey. I therefore release and discharge Hunter Flournoy, Spirit Journeys and its agents and employees from and against any and all liability arising from my participation in the journey listed above. I am aware that this is a release of liability and a legally binding and enforceable contract between myself and Hunter Flournoy and Spirit Journeys and sign it of my own free will. Cancellation, Credit and Refund Policy: I further understand that $250 of my deposit will be non-refundable before August 17, 2016. Between August 18 and September 16, 2016 my full deposit of $500 is non-refundable. For reservations cancelled between September 17 and October 15, 2016, 50% of my full trip cost will be forfeited. For reservations cancelled on or after Monday Oct 16, 2016 (40 days or less prior to the departure date) the full amount of my trip cost is non-refundable. Hunter Flournoy and Spirit Journeys reserve the right to cancel any program at any time, for safety reasons, an emergency, act of God or for reasons beyond our control, or for reasons other than safety, including under-enrollment. Should a program cancellation become necessary for safety reasons, an emergency, act of God or for reasons beyond our control, or for reasons other than safety, including under-enrollment, before or after participant departure, every effort will be made to refund recoverable costs to participants. The time of program cancellation will determine the actual recoverable costs. The closer the program is to the start date, the less recoverable costs will be available. Non-recoverable program expenses, including airline deposits, excursion expenses, housing fees, reservation deposits, financial fees and fees levied by registration and payment services, cannot be refunded. Additionally, Hunter Flournoy and Spirit Journeys will make every effort to offer credit in the amount of non-recoverable costs towards future programs within one calendar year from the dates of the cancelled program. The amount of credit offered on any particular program depends upon the cost structure of that individual program. Because full refunds are often not possible, participants may wish to consider purchasing trip cancellation insurance that can be easily obtained. Policies vary on what triggers trip cancellation.