| | | | |
| --- | --- | --- | --- |
| | | Sign up for Our Newsletter and get $25 off your first Journey! | |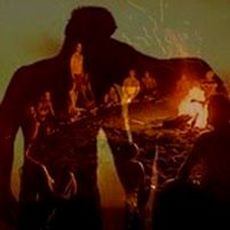 ​2017 Gay Spirit Fundraiser for the Bodhi!​
Details and Registration Coming Soon!
WHERE: A Retreat at Bodhi Manda Zen Center in Jemez, New Mexico
WHEN: September 1 - 4
WHO: GBQT Men!
Spirit Journeys Teams up with an incredible lineup of Teachers, Yogis, Shamans, Tantrikas, and Mystics From Around the World to Raise Funds for our Beloved Bodhi Manda Zen Center!


---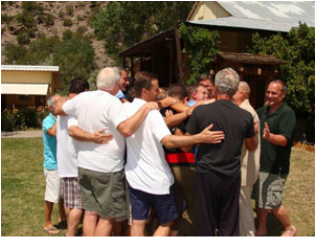 For forty-four years, the
Bodhi Manda Zen Center
has been a place for spiritual seekers to unwind and reconnect--a rustic sanctuary where we could remember our deepest truths. For twenty-five of those years, the center has also been a safe haven and refuge for gay, bi sexual, and transgender men, and a seasonal home for organizations such as
Men In Touch
,
Spirit Journeys
,
Body Electric
, and other leaders of the GBQT community.
Over the years, the residents of the Bodhi became our audience for fashion shows, catwalks, and flocks of naked men in their hot springs! They became our teachers in the finer points of laundry, vegetable chopping, chicken chasing, and sitting still. Most importantly, they became friends, and Hosen -- the Bodhi's beloved Abbess -- has been our inspiration, guide, and advocate. Over the years, many of us have returned as students and benefactors.
​After all these decades , our relationship with the Bodhi is only beginning! In the last few years the Bodhi has experienced its own huge transformation and the continuing need for repair and re-visioning of its facility. In gratitude for all the Bodhi has given our community, we are organizing a
Bodhi Fun-Raising Retreat over Labor Day Weekend, September 1-4, 2017.
Specifically, the funds we raise together will support phase one of a much more comprehensive redesign and restoration of the property; this phase will address the Zendo's roof restoration and building remodel.
The retreat weekend will feature a
Bodhi Fun-Raising Gala
on Saturday, September 2, from 6 to 11 pm. This will be a community celebration open to all family and friends of the Bodhi, and includes a wine tasting reception, dinner, entertainment, live auction, and an overview of the long-range vision of the Bodhi. The cuisine will be designed by an internationally acclaimed chef, with entertainment by the
celebrated cello and vocal duo--Branden & James.
Join the fun, and give from your heart!
Our
Bodhi Fun-Raising Retreat
is a special opportunity for GBTQ men to celebrate and support the Bodhi as we enjoy the rushing Jemez river, the soaring red-rock canyon walls and the vast New Mexican skies. Whether you are new to the Bodhi or an old friend, we invite you to join an incredible lineup of teachers, yogis, shamans, tantrikas, and mystics from the organizations mentioned above!
Make heartfelt connections with friends old and new as we join in the center's morning Zen Practice, unwind with yoga, breathwork, sacred touch, group ceremony and dancing. Or, join in on a hike through green alpine valleys, or a stargazing soak in the Bodhi's traditional Japanese hot springs. All activities are optional. Space is limited, so sign up right away!
-- The Fun-Raising Committee (David F, David M, Hunter & Mahan Kalpa)
​
---
Hosen will be joined by a wonderful cast of characters including David Frechter, David Moreno, Mahan Kalpa, Hunter Flournoy, and a few other surprise guests! Stay tuned for more announcements ...


"Totally Awesome! It was the vacation that I can say was the best of my life. I was able to meet some of the greatest teachers. How can one come back to the routine of day to day activities after something this awesome. I have been at work a week and I find myself wondering why I came back. Thank you for allowing me to be a part of this adventure. I hope I can do other things that Spirit Journeys has to offer in the future!" - Will, Tennessee

"I cannot say enough good things about the facilitators and how the retreat was organized. I really appreciate the balance between learning about myself and learning about spirituality. Almost one week later and I still daydream about the events of that week." - Jeff, Oakland, CA

"The Jemez Springs retreat experience still echoes in my entire being. The facilitator team's constant energy cascade of compassion, care, and respect for all of us was healing, and memorable. Each guided exercise and experience was transforming in some way." - David, Tucson AZ

"The retreat was extremely important event in my life. It has changed me in so many ways. I dream differently, I treat people differently, I have lost my guilt, sins and scars from past events. I have gained courage to take risks and not be afraid. I feel like I know who I am again." - David, Fort Myers FL