| | | | |
| --- | --- | --- | --- |
| | | Sign up for Our Newsletter and get $25 off your first Journey! | |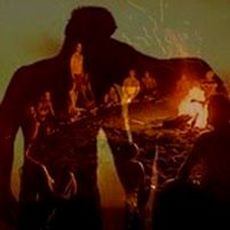 ​2017 Gay Spirit Fundraiser for the Bodhi!​
Details and Registration Coming Soon!
WHERE: A Retreat at Bodhi Manda Zen Center in Jemez, New Mexico
WHEN: September 1 - 4
WHO: GBQT Men!
Spirit Journeys Teams up with an incredible lineup of Teachers, Yogis, Shamans, Tantrikas, and Mystics From Around the World to Raise Funds for our Beloved Bodhi Manda Zen Center!


---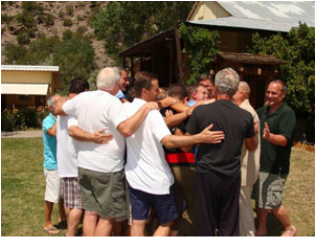 For forty-four years, the Bodhi Manda Zen Center has been a place for spiritual seekers to unwind, reconnect, and discover the deepest truths of their own nature. For twenty-five of those years, the Center has also been a sanctuary and support for Spirit Journeys' participants, offering GBQT men a place to rediscover and celebrate our power, our passion, and our purpose together. Hosen, the beloved Abbess of the Bodhi, has served as an inspiration, a guide, an advocate for so many of us -- and our journey together is only beginning!

Whether you are new to the Bodhi or an old friend, we invite you to join Hosen and
an incredible lineup of teachers, yogis, shamans, tantrikas, and mystics for the 2017 Gay Spirit Fundraiser on Labor Day Weekend. Gather with GBQT men from around the world to celebrate and support the Bodhi as we
enjoy the rushing Jemez river, the soaring redrock canyon walls and the vast New Mexican skies. We will have a chance to
rediscover our own beauty, wisdom and strength, recover from the stresses of daily life, and make powerful heartfelt connections with friends old and new as we join in the center's Zen Practice, unwind with qigong, breathwork, yoga or dance, hike through green alpine valleys, soak in the Bodhi's traditional Japanese hot springs, or simply rest on the porch, watching the sunlight, clouds, and starry night skies play over the canyon walls. All activities are optional!
If you choose to explore the area before or after the retreat, you might enjoy visiting the magnificent cliff dwellings and canyon landscape of the
Bandalier National Monument
, or the majestic wilderness of
Valles Caldera National Preserve
. The Zen Center's natural hot spring pools are accessible 24 hours a day and become a wonderful gathering place for soaking (clothing is optional after dark), conversation and pure relaxation. There are three pools ranging from cool to warm to hot, with a cold rushing stream nearby for refreshing dips. Whether you are soaking in the private hot springs at the Zen Center, strolling through the local galleries of Jemez Springs Village, or watching the hummingbirds, drifting clouds, or star-studded New Mexican sky, this enchanted landscape will become a part of you forever.
---
Hosen will be joined by a wonderful cast of characters including David Frechter, David Moreno, Mahan Kalpa, Hunter Flournoy, and a few other surprise guests! Stay tuned for more announcements ...


"Totally Awesome! It was the vacation that I can say was the best of my life. I was able to meet some of the greatest teachers. How can one come back to the routine of day to day activities after something this awesome. I have been at work a week and I find myself wondering why I came back. Thank you for allowing me to be a part of this adventure. I hope I can do other things that Spirit Journeys has to offer in the future!" - Will, Tennessee

"I cannot say enough good things about the facilitators and how the retreat was organized. I really appreciate the balance between learning about myself and learning about spirituality. Almost one week later and I still daydream about the events of that week." - Jeff, Oakland, CA

"The Jemez Springs retreat experience still echoes in my entire being. The facilitator team's constant energy cascade of compassion, care, and respect for all of us was healing, and memorable. Each guided exercise and experience was transforming in some way." - David, Tucson AZ

"The retreat was extremely important event in my life. It has changed me in so many ways. I dream differently, I treat people differently, I have lost my guilt, sins and scars from past events. I have gained courage to take risks and not be afraid. I feel like I know who I am again." - David, Fort Myers FL