SPIRIT JOURNEYS
Pilgrimage to the ​Heart of the World in Mystical Peru
WHERE: Lima, Cusco, The Sacred Valley, Machu Picchu​and Lake Titicaca in Peru
WHO: Open to All!
WHEN: Dates Coming Soon!
Join us for the Journey of a lifetime! Spirit Journeys and Kontiki Tours offer you a magical pilgrimage into the depths of our souls, the heights of the spirit, and the inner temples of our own hearts, as we explore the wonders of Peru ...


---
---
Join us for a magical pilgrimage through the wonders of Peru and the depths of our own hearts, reawakening our connections with the ancient powers of the world -- the guides and guardians of the inner world, the spirit of the earth mother, the moon, the sun, the stars, and the infinite fields of light that shine in the darkness -- calling on their help to awaken the seed of divinity, hidden deep in our hearts like the fabled Incan Sun-Disk, waiting to be rediscovered, nurtured, liberated, and returned to the center of our lives.

From the mountain paradise of Machu Picchu to the ancient cobblestones of Cusco, the heart of the Incan empire and the splendour of the traditional market at Pisac; from the towering peaks of the Andes to the rushing Urubamba river and the brilliant, shining waters of Lake Titicaca, the beauty, wonder, and excitement of Peru will live in your heart forever.

Spirit Journeys has been offering pilgrimages to Peru since 1996 and we continue to be amazed by the power and inspiration of its sacred sites. If you have the slightest draw to this part of the world, to explore the wonders here, or to reclaim your birthright as a human being in deep relationship with the living cosmos, we encourage you to come! We will laugh and play together, recovering the innocence of our own hearts, gathering memories that will last us a lifetime, and weaving relationships with these places, with each other, and with our own deepest truths, that will sustain us for a lifetime!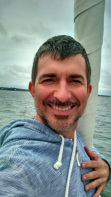 Hunter Flournoy is the director, lead facilitator and visionkeeper of the new Spirit Journeys. A heart-centered life coach, therapist, and spiritual healer, Hunter helps people of all genders and sexual orientations break free into more powerful, joyful lives through self-love, conscious breathing, and joyfully embodied spiritual practice. He is a certified Somatic Breath Therapist and a pioneer in the use of breathwork in trauma and addiction treatment, and his work integrates two decades as a licensed psychotherapist with twenty-five years of experience in the world's shamanic and mystical traditions, including the Buddhist, Sufi, Eastern Christian, Toltec, and Currandero traditions. Hunter offers individual sessions by phone and in person, retreats, ceremonies, and journeys around the world. To learn more about Hunter and his work, go to www.hunterflournoy.com.

Registration available november 1 2017!
Details AvailabLE November 1 2017!