| | | | |
| --- | --- | --- | --- |
| | | Sign up for Our Newsletter and get $25 off your first Journey! | |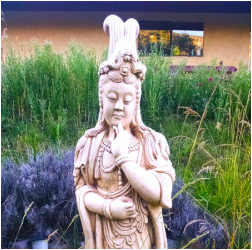 ---
Deluxe single accommodations sold out, but semi-private rooms available upon request!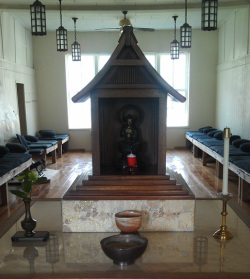 We are given this precious life to be human, whole-hearted, simple and joyful, deeply related, completely embodied, free from the struggle to be anything other than who we truly are.
What is our practice for, if not this?
Discover how to practice meditation in a way that relaxes mind and body into joyful, loving presence and embraces our human experience wholeheartedly!
Do you want a meditation practice that:
works with the body instead of against it?
embraces our human experience instead of pushing it away?
cultivates deep relaxation instead of rigidity?
cultivates wholehearted engagement and joy instead of escape?
deepens our experience of relationship with each other?
This restful, playful and profound meditation retreat will give you a joyful foundation in sitting and walking meditation as practiced in the Zen Buddhist tradition, integrated with a wholehearted and embodied exploration of being fully human. Perfect for beginners and experienced meditators alike, this retreat will help you discover a practice of meditation that deepens our relationships with ourselves, each other, and our world, and transforms spiritual practice from a struggle with the mind into an experience of relaxed, joyful presence.
We will draw upon Thich Nhat Hanh's "Our Appointment with Life" and Will Johnson's "Breathing with the Whole Body. As Zen Master Dogen said, "wholehearted practice ... allows all things to exist as they are, in perfect enlightenment." Our practice is "jijuyu zanmai," the fulfillment and enjoyment of our own true nature, manifesting in every moment, every relationship, every breath. Enlightenment is not a final goal, a state; it is the revelation of who and what we really are, unfolding endlessly in each moment.
Each day will include several periods of sitting, chanting, and walking practice, interspersed with dharma talks, discussion of our texts, movement and breathing practices, and heart circles. Every afternoon will offer free time to unwind and build friendships that can last a lifetime.
Our home for this retreat, the magical Bodhi Manda Zen Center, is nestled by the side of the rushing Jemez river in the soaring redrock canyon walls of the southwest. If you choose to explore the area, you might enjoy visiting the magnificent cliff dwellings and canyon landscape of the

Bandalier National Monument

, or the majestic wilderness of

Valles Caldera National Preserve

. The Zen Center's natural hot spring pools are accessible 24 hours a day and become a wonderful gathering place for soaking (clothing is optional after dark), conversation and pure relaxation. There are three pools ranging from cool to warm to hot, with a cold rushing stream nearby for refreshing dips. Whether you are soaking in the private hot springs at the Zen Center, strolling through the local galleries of Jemez Springs Village, or watching the hummingbirds, drifting clouds, or star-studded New Mexican sky, this enchanted landscape will become a part of you forever.
Beginners are welcome! No previous meditaton experience necessary. Our instructors will guide you every step of the way.
---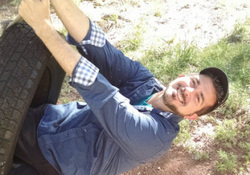 Hunter Flournoy (pictured right) is the owner and director of Spirit Journeys. A heart-centered life coach, therapist, and spiritual healer, Hunter teaches skills for self-love, conscious breathing, and spiritual practice to help people break free from shame, trauma, and addiction, and create joyful lives. He is a certified Somatic Breath Therapist and a pioneer in the use of breathwork in trauma and addiction treatment, and his work integrates two decades as a licensed psychotherapist with twenty-five years of experience in the world's shamanic and mystical traditions, including the Buddhist, Sufi, Eastern Christian, Toltec, and Currandero traditions. Hunter offers individual sessions by phone and in person, retreats, ceremonies, and journeys around the world. To learn more about Hunter and his work, go to www.hunterflournoy.com.
---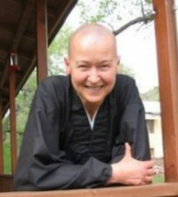 Jiun Hosen, Osho, was appointed Abbess of Bodhi Manda in 1989 and then again on April 10th, 2015. Having begun her training with Joshu Sasaki Roshi in 1979, she has been residing at The Bodhi since 1980. Ordained as a Zen nun at Bodhi Manda Zen Center on April 30, 1983, she received the "Suijishiki" ceremony at the Rinzai-ji Zen Center in Los Angeles, California on July 21, 1988 that recognized her as an Osho (Zen priest). Her compassion, humanity, and dedication have been inspiring Spirit Journeyers for over twenty years. To learn more about the Bodhi Manda Zen Center, visit www.bmzc.org.
---
FULL COST
: (not including early registration discounts!) $395 Double Occupancy, $495 Single Occupancy. Payment in full is requested on or before Monday June 20, 2016. Registrations are gladly accepted after Monday June 20, 2016 based on availability.
RETREAT INFORMATION
: Our retreat begins at 5:30pm on Thursday August 4, 2016. Please plan to arrive no earlier than 1:00 pm and no later than 4:30pm so you have time to settle in. You are responsible to travel to and from Jemez Springs, NM. If you are flying in and renting a car to drive to the retreat, please arrive into Albuquerque Airport no later than 1:00pm. This should give you plenty of time to arrive at the Center by 4:30pm and get settled-in. The retreat ends at 11:30 am on Sunday August 7. Please book your return flight for 2:30pm or later. Jemez Springs is located 60 miles from Albuquerque Airport. There is no public transportation from Albuquerque Airport to Jemez Springs. The Zen Center will provide round-trip airport transfers at specific times; see below for details. Jemez Springs is 1 and ½ hours drive from Santa Fe. The temperature in Northern New Mexico in June is delightful, days in the 80's and nights in the 50-60's, making this an ideal time of year for our retreat.
AIRPORT TRANSFERS
: The Zen Center will be providing round-trip airport transfers for a cost of $35.00. The pickup times on August 4 at Albuquerque Airport going to the Zen Center is 3:00pm. Please arrange your arrival flights accordingly. The departure on August 7 from the Zen Center back to the Albuquerque Airport is 12 pm. Please book your return flight for 2:30pm or later.
INCLUDED: 4 days/3 nights lodging, dinner Thursday night, three meals Friday-Saturday, breakfast on Sunday and all workshop activities.
NOT INCLUDED:
Transportation to/from Bodhi-Manda Zen Center or single lodging supplements
, travel insurance, personal items, tips, items not mentioned in the program, and extras.
OUR POLICIES:
Cancellations made on or before June 5, 2016 (60 days) are subject to the forfeiture of all deposit monies paid (unless we can find another person to fill your reservation). Reservations cancelled between June 6, 2016 and June 19, 2016 (59-46 days) are subject to a cancellation fee in the amount of 50% of the workshop cost. Reservations cancelled on or after Monday June 20, 2016 (45 days notice) are subject to a cancellation fee in the amount of 100% of the workshop cost and are non-refundable. You may want to consider purchasing a commercial travel insurance policy, especially for international journeys, that would include trip cancellation protection.
​
INFORMATION ABOUT THE BODHI MANDA ZEN CENTER:
Lodging at the Zen Center is simple, rustic, and comfortable - each bedroom accommodates two to three persons. A limited number of single rooms are available for a single lodging supplement. The Zen Center recently renovated many of the bedrooms and bath facilities, and completed an exquisitely designed, award-winning new meditation hall. The Center follows a mostly vegetarian diet, but works hard to accommodate individual dietary needs. Wireless internet is available. The Zen Center's natural hot spring pools are accessible 24 hours a day and become a wonderful gathering place for soaking (
clothing is optional after dark
), conversation and pure relaxation. There are three pools ranging from cool to warm to hot, with a cold rushing stream nearby for refreshing dips. Participants enjoy relaxing and playing in these hot springs at night under the New Mexico star-studded sky. Feel free to learn more about the Zen Center by visiting their web site at
www.bmzc.org
.