| | | | |
| --- | --- | --- | --- |
| | | Sign up for Our Newsletter and get $25 off your first Journey! | |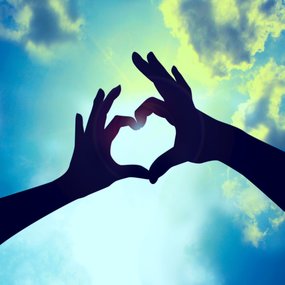 ​​2017 Somatic Breath Coaching Training: Essential Skills for Healers!​
WHERE: The Power of Breath Institute in Spofford, NH, and Online
WHEN: Three Intensives May 31-4, July 12-16, Sep 13-17 and web conferences 5/18, 6/15, 6/29, 7/6, 7/27, 8/3, 8/10, 8/17, 8/31, 8/7
WHO: People of Every Gender and Orientation!
HOW MUCH:
Full tuition for the training is $4395 (due by May 18, 2017). Register and pay in full by March 31, 2017 and tuition is $3995.
Essential skills for therapists and healers in a swiftly changing world -- cultivate the profound awareness, body-mind tools, and capacity for deep relationship that can make you the healer you were born to be ...
---
Calling All Mental Health Providers, Massage Therapists, Reiki Practitioners & Healing Professionals: Now, more than ever, healers need the foundational skills to create healing relationships of safety, connection, valuing, and empowerment for themselves and their clients. Our lives depend on our capacity to center in our deepest truth, create grounded and resonant relationships with the earth and each other, release the traumas of everyday life, and reclaim our love, faith, courage, and hope. Our greatest ally in accomplishing all of these tasks is our very breath.

As we learn to harness conscious breathing, we supercharge our healing practices, our clients' capacity for sustained growth, healing and long lasting change, as well as our own sense of purpose, connection and professional satisfaction. Somatic Breath Coaching harnesses the power of breath awareness, breathing techniques, and the intrinsic relationality of humans breathing together. Somatic Breath Coaching can be integrated into any body-mind healing practice, including massage, energy work, Reiki, somatic psychotherapy, professional coaching, spiritual or pastoral counseling, and can be used with or without touch, depending upon the needs of the client and the ethical guidelines of your own healing modality.

Breathing Together, Loving Each Other, Lifting Each Other Up, We Are Changing the World One Life at at Time.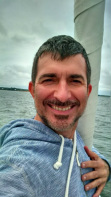 Hunter Flournoy is the director, lead facilitator and visionkeeper of the new Spirit Journeys. A heart-centered life coach, therapist, and spiritual healer, Hunter helps people break free into more powerful, joyful lives through self-love, conscious breathing, and joyfully embodied spiritual practice. He is the co-creator of Somatic Breath Coaching, a certified Somatic Breath Therapist and a pioneer in the use of breathwork in trauma and addiction treatment, and his work integrates two decades as a licensed psychotherapist with twenty-five years of experience in the world's shamanic and mystical traditions, including the Buddhist, Sufi, Eastern Christian, Toltec, and Currandero traditions. Hunter offers individual sessions by phone and in person, retreats, ceremonies, and journeys around the world. To learn more about Hunter and his work, go to www.hunterflournoy.com.
---

Jeremy Youst is the Founder and Director of the internationally accredited Power of Breath Institute. Jeremy's commitment to a 'walk the talk' approach and healthy embodiment informs his state-of-the-art, heart centered curriculum to train and certify breath coaches and practitioners. He is a master breath practitioner and a driving force behind bringing breathwork that is integrally informed and grounded in science into the 21st century.
---