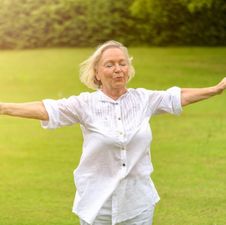 The Breathing Toolbox: Essential Skills for Health, Healing & Growth
WHERE: A Retreat in the Misty Blue Ridge Mountains of Asheville, NC
WHEN: May 19-21, 2017
WHO: LGBTQ People and Our Friends
HOW MUCH:
$125.00 Full Price. Save $30 by registering by Wednesday April 19, 2017!
It's right beneath our nose -- literally! -- but most of us never discover the power of our breath to relax, release, reconnect, energize, integrate, and heal the everyday traumas of our lives! Learn the simple, powerful breathing skills that were always meant to be yours ...
---
Discover one of the most powerful tools for health, healing, and growth -- literally under your nose!
Free your breathing, recharge, relax, sleep better, and feel more at ease in your body
Relieve the symptoms of anxiety, depression, fatigue, and the little traumas of your life
Cultivate awareness, self-love, authentic power and spiritual connection,
This weekend workshop will provide you with helpful insight into your own breathing patterns, individually tailored exercises to free your breath, and practical skills you can use every day for the rest of your life! Drawing from the latest discoveries of interpersonal neurobiology, sports physiology, medicine and proven spiritual practices from around the world, the conscious breathing practices offered in this workshop can set your breath and your life free!
​
Participants are encouraged to extend their stay in the Asheville area to enjoy the incredible restaurant scene in downtown Asheville, drive along the Blue Ridge Parkway, visit local waterfalls, or tour the magnificent Biltmore Estate. Asheville features a wonderful array of hotels and bed & breakfasts to meet every taste and price range. Hunter will also be available for private sessions before and after the retreat. Our retreat is only twenty minutes from downtown Asheville, and thirty minutes from the Asheville regional airport!
"As you breathe in, breathe in through the whole body
as you breathe out, breathe out through the whole body
feel how the breath calms and heals the body."
-- the Buddha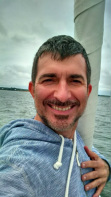 Hunter Flournoy is the director, lead facilitator and visionkeeper of the new Spirit Journeys. A heart-centered life coach, therapist, and spiritual healer, Hunter helps people of all genders and sexual orientations break free into more powerful, joyful lives through self-love, conscious breathing, and joyfully embodied spiritual practice. He is a certified Somatic Breath Therapist and a pioneer in the use of breathwork in trauma and addiction treatment, and his work integrates two decades as a licensed psychotherapist with twenty-five years of experience in the world's shamanic and mystical traditions, including the Buddhist, Sufi, Eastern Christian, Toltec, and Currandero traditions. Hunter offers individual sessions by phone and in person, retreats, ceremonies, and journeys around the world. To learn more about Hunter and his work, go to www.hunterflournoy.com.

---
Current Cost: $125.00 Full Price, $95 with payment in full on or before Wednesday April 19, 2017. Payment in full requested by Friday May 19, 2017. Travel: Participants are responsible for transportation to and from the retreat. Where: Our retreat will be held at the Common Light Meeting Center at 137 Center Avenue, Black Mountain, North Carolina 2871. The Center is nestled in the Blue Ridge Mountains outside of Asheville, North Carolina. When: Cradled by two streams that run along the edges of the property and a lovely strolling garden, the center is the home for the Swannanoa Valley Friends Meeting. When: Our retreat begins promptly at 6pm on Friday May 19, and ends Sunday May 2 at 1 pm. Meals: You are invited to eat before arriving at the workshop on Friday evening and Saturday morning. We will allow an hour and a half for lunch and two hours for dinner; you are invited to bring food or visit a local restaurant for those meals. We will make reservations for the entire group at a local restaurant for breakfast on our final day. Included: All workshop activities and handouts. Not Included: Transportation, lodging, or meals. Our Policies: Cancellations made on or before Wednesday April 19, 2017 (30 days) are subject to a $30 Cancellation Fee. Reservations cancelled between April 20, 2017 May 18, 2017 are subject to a cancellation fee in the amount of $62.50 (50% of the full workshop cost). Reservations cancelled on or after May 19, 2017 are non-refundable. You may want to consider purchasing a commercial travel insurance policy, especially for international journeys, that would include trip cancellation protection. "General Terms and Conditions" and "Assumption of All Risks and Release of Liability" as listed on the registration page apply.