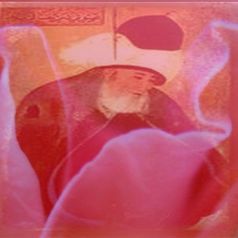 ​The Ecstatic Wisdom of Rumi
WHERE: A Retreat in the Misty Blue Ridge Mountains of Asheville, NC
WHEN: December 1-3, 2017
WHO: LGBTQ People and Our Friends
Do you long for a spirituality that is more embodied, ecstatic, joyful, and loving, with the power to sustain and inspire your in the hardest and loneliest hours of your life? Rumi, the thirteenth century Sufi poet and Spiritual Master, shows the way ...
---
We have all felt the sharp pangs of loneliness and utter helplessness in the hardest moments of our lives, and desperately sought a way to transform our suffering to joy. Rumi,
the thirteenth century Sufi poet and Islamic Spiritual Master cherished around the world for his love and spiritual brilliance,
discovered the way.
Rumi knew what is was to lose everything that mattered, and to let grief and longing crack his heart wide open: he sacrificed everything for his beloved Shams, a wild-eyed mystic and spiritual warrior, diving into a profound mystical communion with him, only to have him torn away forever after four short years, plunging Rumi into the deepest fires of spiritual transformation. In that painful crucible of transformation, Rumi's sorrow was transformed into joy, and the outpouring of ecstatic practice, wisdom and poetry that flowed from Rumi continues to comfort and kindle hearts around the world! In this one-day retreat, we will play, celebrate, and explore Rumi's seven spiritual advices, his seven spiritual practices, and the seven spiritual stages Rumi went through in discovering a deeper union with his divine beloved than he ever knew before his grief. We will follow Rumi through his poetry and his life, exploring the spiritual stages of desiring, tasting, and immersing in the beloved, dissolving into, becoming, and being the beloved, and serving the world as an open window that the beloved pours through!
Participants are encouraged to extend their stay in the Asheville area to enjoy the incredible restaurant scene in downtown Asheville, drive along the Blue Ridge Parkway, visit local waterfalls, or tour the magnificent Biltmore Estate. Asheville features a wonderful array of hotels and bed & breakfasts to meet every taste and price range. Hunter will also be available for private coaching and conscious breathing sessions before and after the retreat. Our retreat is only twenty minutes from downtown Asheville, and thirty minutes from the Asheville regional airport.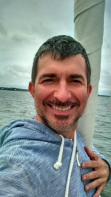 Hunter Flournoy is the director, lead facilitator and visionkeeper of the new Spirit Journeys. A heart-centered life coach, therapist, and spiritual healer, Hunter helps people of all genders and sexual orientations break free into more powerful, joyful lives through self-love, conscious breathing, and joyfully embodied spiritual practice. He is a certified Somatic Breath Therapist and a pioneer in the use of breathwork in trauma and addiction treatment, and his work integrates two decades as a licensed psychotherapist with twenty-five years of experience in the world's shamanic and mystical traditions, including the Buddhist, Sufi, Eastern Christian, Toltec, and Currandero traditions. Hunter offers individual sessions by phone and in person, retreats, ceremonies, and journeys around the world. To learn more about Hunter and his work, go to www.hunterflournoy.com.

---
Current Cost
: $75.00
Payment in full is requested by August 12, 2015.
Travel
: Participants are responsible for transportation to and from the retreat. Our retreat begins promptly at 9:00am on Saturday, October 3, and ends at 9 pm. We will allow an hour and a half for lunch and two hours for dinner; you are invited to bring luch with you, or visit a local restaurant for lunch; we will make reservations for the entire group at a local restaurant for dinner. Please plan to arrive no later than 8:45 am so that you have time to settle in prior to the start of the workshop. Our retreat will be held at the Common Light Meeting Center at 137 Center Avenue, Black Mountain, North Carolina 28711. The Center is nestled in the Blue Ridge Mountains outside of Asheville, North Carolina. Cradled by two streams that run along the edges of the property and a lovely strolling garden, the center is the home for the Swannanoa Valley Friends Meeting.
Included
: All workshop activities and handouts. NOT INCLUDED: Transportation, lodging, or meals.
Our Policies
: Cancellations made prior to August 4, 2015 (60 days) are subject to a $30 Cancelation Fee. Reservations cancelled between August 4, 2015 and September 2, 2015 (59-31 days) are subject to a cancellation fee in the amount of 50% of the workshop cost. Reservations cancelled on or after September 3, 2015 (30 days) are subject to a cancellation fee in the amount of 100% of the workshop cost and are non-refundable.You may want to consider purchasing a commercial travel insurance policy, especially for international journeys, that would include trip cancellation protection.