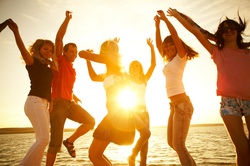 The Joy of Imperfection! -- Webinar

WHERE: Online Webinar, Available by Web, Phone, or Audio Recording!
WHEN: Tuesday Evenings 7:00-8:00 pm EST, Aug. 25, and Sept.1, 8, and 15
WHO: Everyone! Men, Women, and Trans People of every sexual orientation!
EARLY REGISTRATION: Register by Monday August 3 and save $20!


Relax the need to perform and be perfect ...
Reclaim your own basic goodness ...
Release addictive coping strategies ...
Renew your faith in yourself and your life!


---
It's time to reclaim your life! If perfectionism, performing, or overcompensating are keeping you stuck on the treadmill, robbing you of relaxation, play, enjoyment, and loving yourself and others, or preventing you from living a creative, courageous, authentic life, this webinar is for you. Join us for a loving, healing, and empowering four-week webinar devoted to healing these wounds and recovering our joy! In a loving online community, we will learn practices to:
respond compassionately and skillfully to the wounds that underly your perfectionism




relax safely into pleasure, joy, and intimacy




overcome doubt, shame, fear and judgment




short-circuit self-sabotaging patterns of rewarding and medicating yourself




shift your priorities from perfectionism to satisfaction



This course will be conducted through a tele-video conferencing service, so you can join us over the web, or by phone. Our journey will include interactive dialogue, teaching, exercises, and meditation, and will offer opportunities to meet others during and between sessions; every participant will be assigned a support "buddy," to support each other in exploring the practices offered in each call. The facilitator, Hunter, is also available for email correspondence between sessions, and completing the class will qualify you for significant discounts on individual coaching sessions.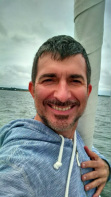 Hunter Flournoy is the director, lead facilitator and visionkeeper of the new Spirit Journeys. A heart-centered life coach, therapist, and spiritual healer, Hunter helps people of all genders and sexual orientations break free into more powerful, joyful lives through self-love, conscious breathing, and joyfully embodied spiritual practice. He is a certified Somatic Breath Therapist and a pioneer in the use of breathwork in trauma and addiction treatment, and his work integrates two decades as a licensed psychotherapist with twenty-five years of experience in the world's shamanic and mystical traditions, including the Buddhist, Sufi, Eastern Christian, Toltec, and Currandero traditions. Hunter offers individual sessions by phone and in person, retreats, ceremonies, and journeys around the world. To learn more about Hunter and his work, go to www.hunterflournoy.com.


---
Included: 4 webinar 60 minute sessions (one per week, for 4 weeks), available by web, phone, or audio recording, and downloadable exercises, readings and meditations.
Our Policies: This workshop is not intended in any way to be a replacement for, or a substitute to, psychological advice, diagnosis or treatment, or therapy from a fully qualified person. If you think you are suffering from a medical or psychological condition, consult your doctor or other appropriately qualified professional person or service.
Cancelations made on or before Monday August 3, 2015 are subject to a fee in the amount of the deposit. Reservations cancelled after Monday August 3, 2015 are subject to a cancellation fee in the amount of 100% of the Workshop cost and are non-refundable.