| | | | |
| --- | --- | --- | --- |
| | | Sign up for Our Newsletter and get $25 off your first Journey! | |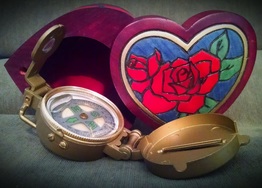 Men's Inner Compass Retreat: From Bracing to Grace!
WHERE: A Retreat at Kirkridge Retreat Center and Columcile,
in Delaware Water Gap, PA
WHEN: Friday May 27 - Sunday May 29, 2016
WHO: Men from all Walks of Life
HOW MUCH: Full Cost $495 with double occupancy
DISCOUNTS: Register by March 28, 2016 and save $25
The
first six people
to register get another $25 off -- a total discount of $50!
Discover clear and confident inner guidance!
---
​There is a voice in each of us that knows the way ... a deep, true, and loving guide in our own hearts. We only need learn how to listen!
When the waves are high and the winds are strong, how can we move from bracing to grace? We need a star to steer by -- and that star is in our heart There is a voice in each of us that knows the way ... but how can we hear it clearly? In a world filled with shouting, promising, threatening, frightened voices, we don't know which way to turn. We follow any voice that seems stronger, more powerful, more peaceful, more joyful that we imagine ourselves to be. We sometimes shout down the painful voices in our own heads with affirmations, or distract and numb ourselves. We will never be truly satisfied, though, until we listen to the one voice that is absolutely our own -- the voice of our own heart. This voice alone can guide in walking the path of our greatest joy, our greatest giving, and our greatest life.
Come join us in a supportive, sacred community of men that will help you slow down, relax, and learn how to recognize, listen to, and understand the voice of your own heart.
We will listen for wisdom in our symptoms and wounds and seek the blessings and gifts in they bring. We will explore the role of serendipity and
hunches and reconnect to our callings, dreams, and our longings, and listen to where they are leading us. We live into our questions and learn how to trust ourselves with the adventure of our lives!
Our time together will feature heart circles grounded in Quaker Practice and the work of Parker Palmer, dreamwork, breathwork, healing touch, journaling, drawing, ceremony, and time in deep listening on the land. Each of us will have the chance to share and learn from our questions, and to receive insights from deep within us, reflected in each other and echoing from the trees and megalithic stones around us. We will deal with the real issues of following our truth: how do we recognize it? how do we test our decisions? how do we recognize false guidance? how do we deal with the experience of being lost? how do we relax into the unknown, and trust that the way is still there?
Our allies in this work will be the ancient stones of Columcille Megalithic Stone Park, as old as the Devonian Sea, and standing in silent witness to the passage of the ages. We will also have time with the Founder of Columcille, Bill Cohea, a visionary, philosopher, and a minister to generations of ministers and healers from every walk of life.
This will be a confidential space, free from fixing, advising, correcting, or saving each other … a space to listen deeply into the mystery of our own lives and callings. We will listen to each other, confirm and encourage and inspire each other, and build relationships of trust, respect and love.
Will you stand with us, loving at the edge of mystery, listening to the voice inside you that calls you into your own becoming?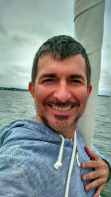 Hunter Flournoy is the director, lead facilitator and visionkeeper of the new Spirit Journeys. A heart-centered life coach, therapist, and spiritual healer, Hunter helps people of all genders and sexual orientations break free into more powerful, joyful lives through self-love, conscious breathing, and joyfully embodied spiritual practice. He is a certified Somatic Breath Therapist and a pioneer in the use of breathwork in trauma and addiction treatment, and his work integrates two decades as a licensed psychotherapist with twenty-five years of experience in the world's shamanic and mystical traditions, including the Buddhist, Sufi, Eastern Christian, Toltec, and Currandero traditions. Hunter offers individual sessions by phone and in person, retreats, ceremonies, and journeys around the world. To learn more about Hunter and his work, go to www.hunterflournoy.com.


---
FULL COST: (not including early registration discounts!) $495 Double Occupancy, $595 Single Occupancy. Payment in full is requested by April 12, 2016. Registrations are gladly accepted after April 12, 2016, based on availability. Our retreat begins at 6:00pm on Friday, May 27, 2016. Please plan to arrive between 4:00 pm and 5:00 pm; if you arrive earlier, you are welcome to enjoy Columcille Megalithic Park next door to the retreat center. If you are taking a bus to Stroudsberg, please inform us of your expected arrival time so that pick-up at the bus station can be arranged for you. The workshop ends after lunch (around 2:30pm) on Sunday, May 29.
TRAVEL: You are responsible to travel to and from Kirkridge, though we will do our best to coordinate transportation among participants from the bus station in Stroudsburg (Martz Trailways, Stroudsburg/Delaware Water Gap-DWG only). The Farmhouse at Kirkridge is located at 2495 Fox Gap Road, Bangor, PA 18013, 610-588-1793, and can be accessed easily by car from I-80 or I-78.
INCLUDED: 3 days/2 nights lodging, dinner Friday night, three meals Saturday, breakfast and lunch on Sunday and all workshop activities. NOT INCLUDED: Transportation to/from Kirkridge Retreat Center,
single lodging supplements
, travel insurance, personal items, tips, items not mentioned in the program, and extras.
OUR POLICIES: Cancellations made prior to Monday, March 28, 2016 (60 days) are subject to the forfeiture of all deposit monies paid ($100) (unless we can find another person to fill your reservation). Reservations cancelled between March 29, 2016 and April 11, 2016 (59-46 days) are subject to a cancellation fee in the amount of 50% of the workshop cost. Reservations cancelled on or after April 12, 2016 (45 days) are subject to a cancellation fee in the amount of 100% of the workshop cost and are non-refundable. You may want to consider purchasing a commercial travel insurance policy, especially for international journeys, that would include trip cancellation protection.